Summer Newsletter Published
07/10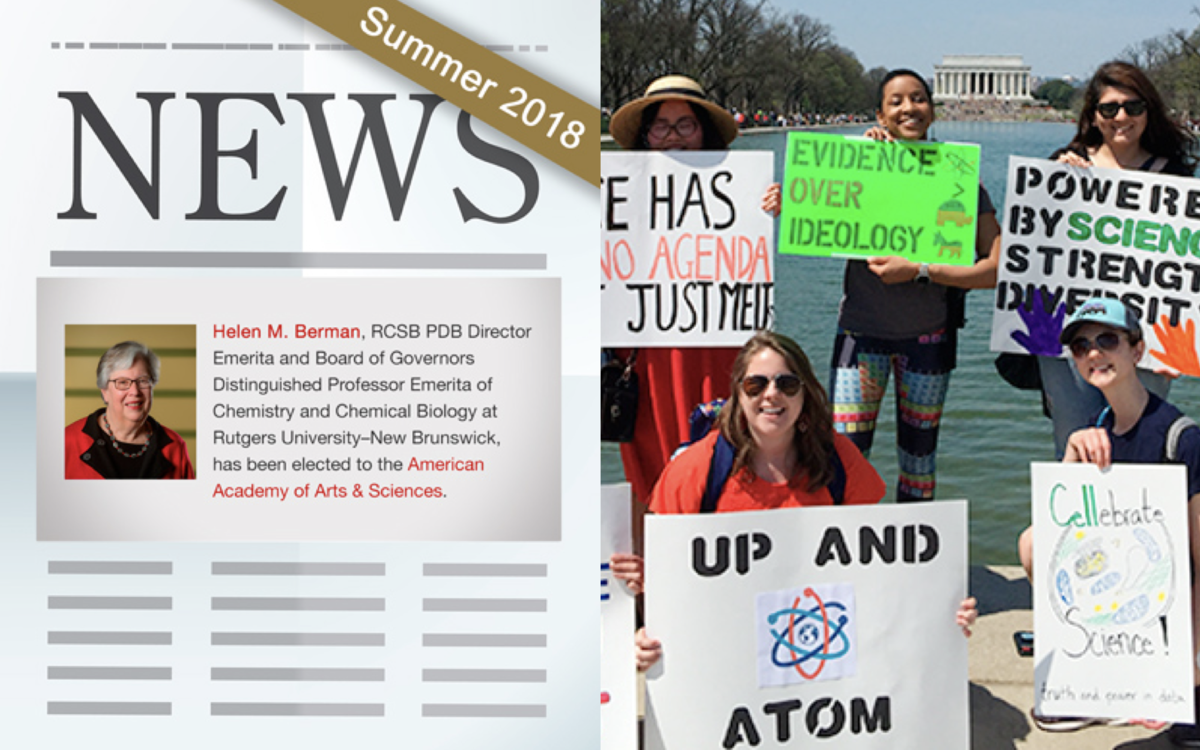 Sign up to receive electronic updates each quarter.
The Summer 2018 issue of the RCSB PDB Newsletter is now online.
This issue looks at summer meetings and events, OneDep improvements for data replacement, download and display of electron density maps, and more. Award-winning videos on antibiotic resistance from the RCSB PDB High School Challenge are highlighted.
The Education Corner by Leah Cairns (Johns Hopkins University School of Medicine) follows a journey From Structural Biology to Science Policy.
RCSB PDB Newsletters and Education Corners are published and archived online.