Winter Newsletter Published
01/14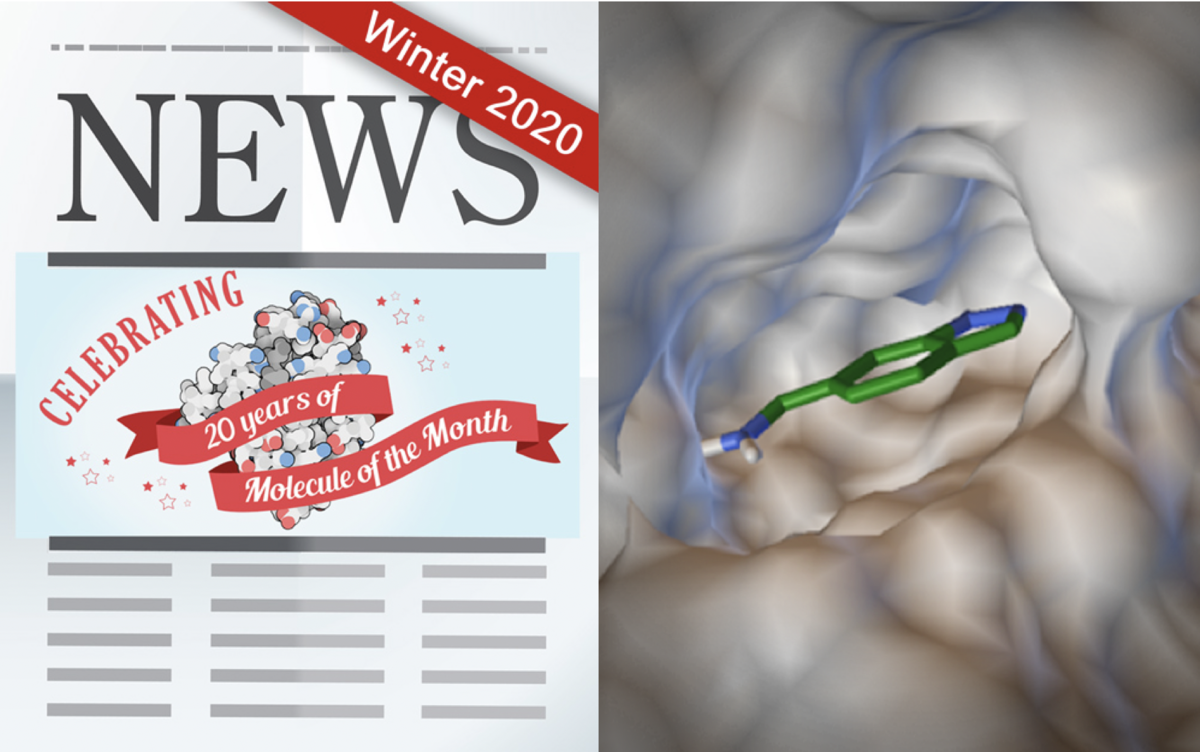 Sign up to receive electronic updates each quarter.
The Winter 2020 issue of the RCSB PDB Newsletter is now online.
This issue highlights 20 years of Molecule of the Month stories; 2019 deposition and access statistics; a new GPCR paper model for download; and more.
Images from the Protein Data Bank (PDB) often appear in textbooks, flyers and posters—the colors and shapes are eye-catching and engaging for scientists and non-scientists alike. In the Education Corner, Bonnie Hall (Grand View University) describes how the initial interest in these images can be leveraged to engage students in a variety of chemistry classes in Using the Protein Data Bank in the College Classroom.