Education Corner: Bound! Protein-Drug Card Game
08/29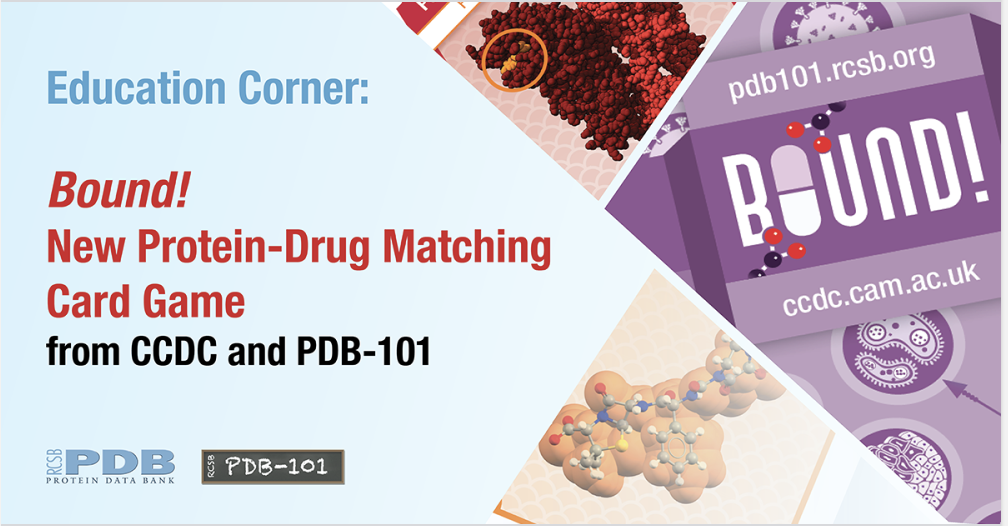 Sign up to receive electronic updates each quarter.
The Summer 2023 issue of the RCSB PDB Newsletter is now online.
In the Education Corner, learn about the Bound! card game for students 12 and up where players compete to match the most drugs to their protein targets. The game was created as an educational tool to introduce the concepts of drug and protein interactions and highlight some structures at the intersection of two databases; the Cambridge Structural Database (CSD) and the Protein Data Bank (PDB).
Other articles in this issue highlight Distributing Assemblies in PDBx/mmCIF; Grouping Similar PDB Data; Learning about Poxviruses; and more