2016 FASEB BioArt Winner
01/03
Video stills of three HIV enzymes are among the 2016 Winners of FASEB's BioArt Competition. This year's 10 winning images and three videos represent a wide range of research in the biomedical and life sciences, from technology that may aid in recovery from spinal cord injury to a portrait of the New York City skyline "printed" in yeast.
Winning entries were unveiled on FASEB's website and will be exhibited at the National Institutes of Health.
The stills are from a new molecular animation available at PDB-101 that illustrates A Molecular View of HIV Therapy.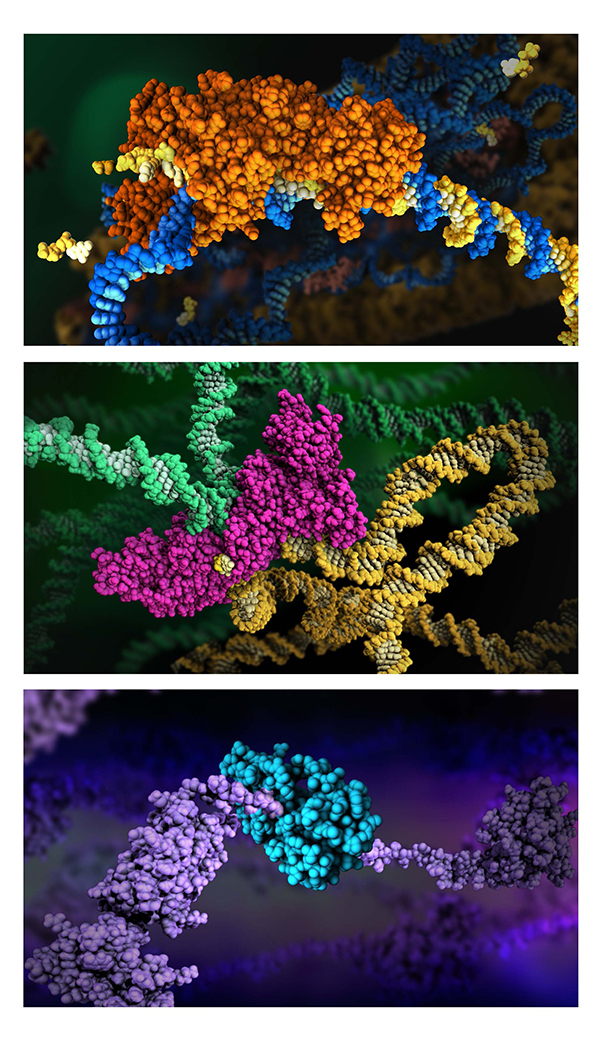 Video stills from the animation
A Molecular View of HIV Therapy
by Maria Voigt and David S. Goodsell