EMDB becomes a partner in wwPDB
06/24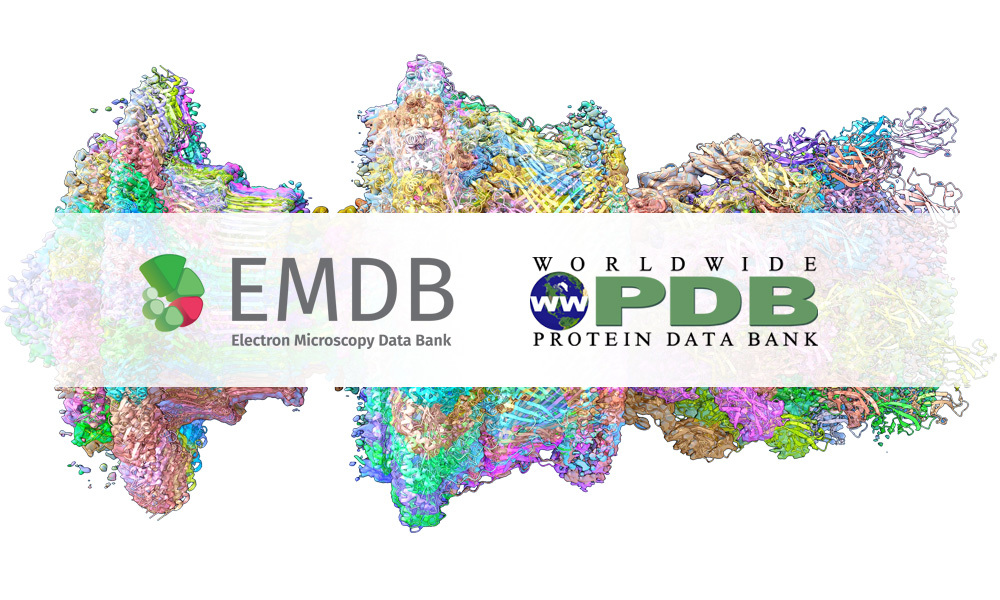 The Electron Microscopy Data Bank (EMDB), the public repository for electron cryo-microscopy maps and tomograms of macromolecular complexes and subcellular structures, is now an official partner in the Worldwide Protein Data Bank (wwPDB) collaboration under a formal agreement.
The wwPDB partners are organizations that act as deposition, data processing and distribution centers for the three core wwPDB archives – Biological Magnetic Resonance Data Bank (BMRB), EMDB, and the Protein Data Bank (PDB).
The founding members--Research Collaboratory for Structural Bioinformatics PDB (RCSB PDB, USA), PDBe (Europe), and PDBj (Japan)--established the wwPDB in 2003. BMRB (USA) joined in 2006.
This move formalizes a long-standing relationship between the EMDB and wwPDB. EMDB was established in 2002 at EMBL's European Bioinformatics Institute (EMBL-EBI). Since then, wwPDB and EMDB have collaborated on a wide range of issues including data deposition, annotation, and validation.
The partnership marks an important milestone in the wwPDB's mission to bring coherence to the public archiving, management and dissemination of structural biology data, and highlights its commitment to the FAIR Principles (Findability, Accessibility, Interoperability, Reusability), which are emblematic of responsible stewardship of public domain information.
Key benefits of the partnership for EMDB users include the streamlining and harmonisation of policies and practices with the other core wwPDB archives to facilitate deposition, as well as improvements to data validation, which will facilitate the reuse of EMDB data.