PDB50 Recognized in the Congressional Record
11/02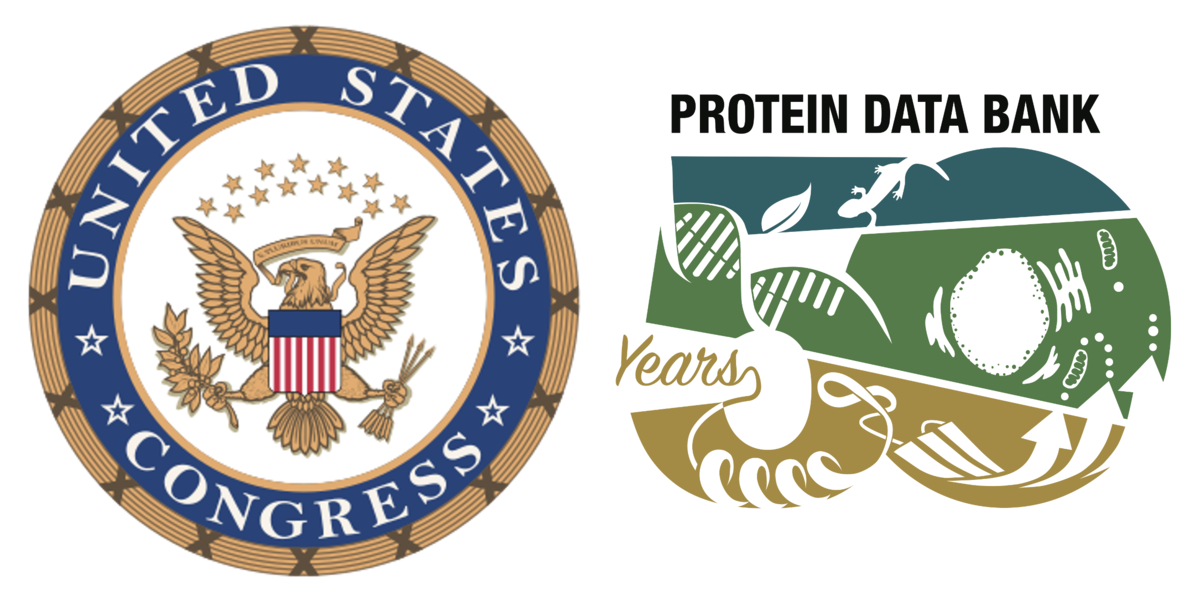 Congressman Frank Pallone, Jr., who represents New Jersey's 6th district that includes Rutgers University, noted the 50th anniversary of the PDB in the Congressional Record (HTML | PDF)
IN RECOGNITION OF THE 50TH ANNIVERSARY OF THE PROTEIN DATA BANK IN THE UNITED STATES

HON. FRANK PALLONE, JR.

of new jersey

in the house of representatives

Monday, July 19, 2021
Mr. PALLONE. Madam Speaker, I rise today in recognition of the 50th anniversary of the Protein Data Bank (PDB) in the United States and its outsized impact on the scientific community. Established at Brookhaven National Laboratory in 1971, the PDB was created because researchers were unable to share the valuable information they collected due to the lack of advanced computer systems at that time. The PDB solved this problem by serving as a depository for three-dimensional structures of large, biological molecules--such as proteins, DNA, and RNA--and offered the data free of charge or restrictions on usage to individual researchers across the world. Since 1998, I am proud to say the PDB has been co-managed by Rutgers, The State University of New Jersey. Today, the PDB archive in America hosts more than 180,000 structures of molecules found in all living organisms on the planet and is part of a worldwide network with other data centers in Europe and Asia.
The PDB's legacy as the first open-access digital data resource in biology and medicine has led to countless breakthroughs and has democratized access to data in a way that has tremendously benefited the public. Each year, millions of researchers, scientists, educators, students, medical professionals, patients, patient advocates as well as pharmaceutical and biotechnology companies around the world utilize the PDB for basic and applied research, STEM education, and the discovery of lifesaving medicines, particularly anti-viral and anti-cancer drugs. Examples of its profound impact include the more than two million structure data file downloads it generates per day; its contribution to over one million published research papers; and its enabling of research in many subject areas, ranging from Agriculture to Zoology.
But this ambitious project would not have been possible without significant federal investment in scientific research. The National Science Foundation, the Department of Energy, and the National Institutes of Health all contribute funding to the PDB, which generates a return on investment 1,500 times more than federal dollars it receives. This kind of investment clearly demonstrates the importance of the government-university research partnership and why it is critical that we maintain and strengthen that partnership to bolster American innovation and competitiveness for years to come.
In conclusion, Madam Speaker, I offer my congratulations to the PDB in the United States as it celebrates its first 50 years as a leading global resource for experimental data central to scientific discovery, and I look forward to its contributions to science and our society over the next 50 years.